Zero Balancing is a gentle hands on bodywork. The art and skill of balancing body energy with body structure. A gentle non invasive way of dealing with body/mind stress. It is beneficial for a wide range of people and is effective in many ways. Body pain occurs when where energy flow is blocked or weakened (look at how trees are affected by the wind). This is can be caused by emotional, or mental stress or as a result of an accident of injury. Zero Balancing works with the whole body whilst being able to address specific areas of physical pain. This innovative therapy allows your body to relax and release tension through the skeleton: bones, joints, ligaments and soft tissue. Seek Zero Balancing for (but not limited to): *Headaches *Back / Neck aches *Fatigue *Tension *Insomnia *Nervousness If you want to improve *Sleep and concentration *Ease restrictions in movement *Relieve body aches and pains *Postural alignment *Release tissue held memory ZB is received fully clothed on a massage table.
Cheryl
Certified Zero Balancer & Equine Bowen Practitioner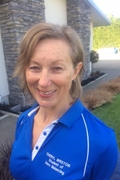 Hello and thanks for stopping by. I am passionate about Zero Balancing and what it can achieve, so much so I have gone from being a client of Zero Balancing to studying Zero Balancing to become a certified practitioner with the Zero Balancing Association New Zealand Australia (ZBANZA).
Halkett Rd, West Melton
021 676900
Monday

Tuesday

Wednesday

Thursday

10:00am - 5:00pm

10:00am - 5:00pm

10:00am - 7:00pm

10:00am - 6:30pm